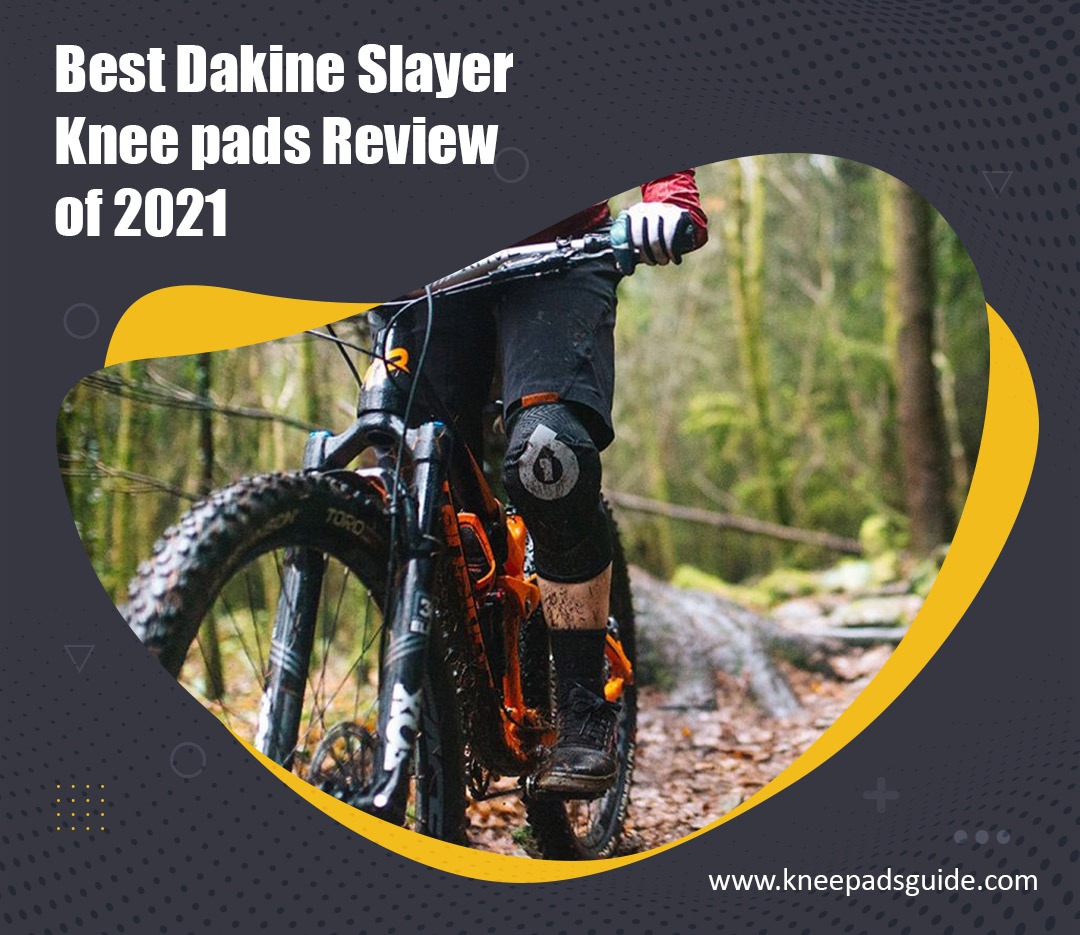 If you are a Dakine fan and excited to buy Dakine Knee Pads to make your downhill riding and mountain biking more ease and more fun. Covered with the best safety but confused about Dakine slayer knee pads sizing.
When it comes to sportswear for men and women the name which clicks our mind as a quality brand is Dakine. As this brand has been dealing in the sports market since 1979 its almost 4 decades of high performance and great results. 
When in 2016, Dakine Knee pads and elbow pads hit the market it was a great success as well. As our reader was looking for some real review for Dakine Slayer knee pads. We are here to present you with a clearer picture and some real facts that will guide you, either this is your cup of tea and not.
Why Are Dakine Knee Pads The Best Choice?
When you are going to invest a good amount on your safety you definitely want to know whether you will get it in the real world or not. Here we will discuss a few features of Dakine knee pads and elbow pads that are promised and delivered by the brand that actually makes it a fair deal to buy.
The great thing about the Dakine Slayer knee pad is its rock-solid high-quality construction. That offers them a marvelous blend of nice fittings, fair protection, perfect comfort, moreover ease of movement, and pedaling.

Dakine knee pad construction is convenient for rough riders and long trail rides. As it covers all the risks of your strenuous paths, still don't obstruct any of your required movement.

These Knee Pads are durable enough to accompany you for a  long time. Even after your copious paddling trips and rowdy rides they will remain functional fairly well.

If you want to have a snug and comfortable fitting without any extra heat and pinching point. These Knee Pads are certainly going to come up to your expectations.

Another thing that makes them truly reasonable to purchase is their fair price. You can hardly get such high quality and such thoughtful comfort with any other brand at such a convenient price.
Best Dakine Knee Pad Reviews
Obviously like all other brands dakine does offer some hit and some average products in their protection gear product line. So here we are not going to present you only our opinion, but a true and clear picture drawn with the help of some real consumer reviews.
Moreover, we tried to include only the hit products which are already recommended. But still, as your requirements are variant so are product ranges. so choose one up to your desire and need. Let's review some best in the breed by Dakine.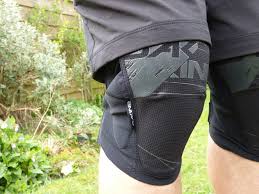 Favorable Features 
Three-dimensional molded construction

High-quality impact-absorbing DK foam

Perfect safety for Downhill Rider

2 years manufacturer warranty
Consumer Reviews 
In this portion, we will not provide our personal opinion but will present you with a few selected reviews which can nicely elaborate on the product and its usage.
One of the consumers while reviewing the product said: 
"He was looking for a nice and new picture of pads for downhill riding. He was looking for something that can provide nice protection on Knee sides as well. When he bought these knee pads he found them great protection, even for the knee sides, and definitely the upper shin was also nicely protected. Moreover, He loves the kneecap protective feature that makes the knee movements swift and comfortable."
Another  reviewer who bought, these Dakine Knee Pads large said:
"I am very much satisfied with the service and comfort these knee pads provided. As I tried them by wearing them for hours and they remain as comfortable as ever."
Verdict
This product is recommended by 8 out of 10 consumers that makes it quite a favorable product to buy.

Favorite Features
CE certified foam protection

All side support and protection for the knee

Easy to wear easy to remove

Perfect draped designing and curved fitting

Perfectly stretchable

Completely odor-free

Durable and abrasion-resistant fabric

Highly stable silicone elastic
Consumer Reviews
One consumer who bought these needed reviewed this product in the following words:
"He found them amazing knee guards, he feels no pressure on his knee cap even after 3 consistent hours. He further added that even if you are doing your paddling you can even forget wearing them. He prefers to wear them on pants instead of wearing them on his legs directly.
He was a bit confused about Dakine Knee Pads sizing as the measuring chart shows his size as a medium. But he had to refund them for a large as it fits nicely and perfectly and the medium was getting very tight on his legs.
He got a pair of large and it's a very better fit now. The velcro adjustments are also remarkable as they can easily resolve the upsizing issue. He suggests not to rely on the sizing chart when it comes to the selection. they suggest a tighter size to avoid them from falling down but he with the largest size faced no problem of slipping at all."
Another consumer seems a bit annoyed, as when he reviewed the product is stated:
"Use them only for or a few times and he found that they are already coming out into pieces. Especially weak from the stripe side as the straps were already a bit detached from one place he didn't recommend it to others."
Verdict
As our verdict goes with the majority this product is rated 4 out of 5 stars. Might not be the best pair  Dakine has ever manufactured but still far better than many other options that are unaffordable as well.

Favorite Feature
Affordable in price

number one in durability

The perfect performance and high protection

Fit and perfectly shaped

The best minimalist knee pad option

Perfectly ventilated Highly breathable
Consumer Reviews
As we are suggesting this product to you we definitely look deep into the consumer reviews. Whether the prior users are happy with the performance or not. let's have a look at this review where a consumer appreciated these knee pads in the following words:
"Being a mountaineer he celebrated these knee pads by complimenting them as a source of great confidence for him. He went on a hiking trail and it was at a rocky section when he found out that these knee pads made his hiking trip truly easy. even after a four-hour-long trial time he was safe from any stress or scratches on the knees. He even trait them with downhill peddling and found it a great source of ease and comfort and kept his knees safe and stress-free for long" 
We practically tried to find out if any consumer has any issues or bad experiences with these Dakine Slayer knee pads. the only complaint which I ever read was:
"He found Dakine Slayer knee pads large and loose on his knees, he said he didn't find it comfortable with its loose fittings."
One more Dakine slayer knee pads black user expressed his liking :
"These Kneepads are the best in the class of lightweight knee pads; those are still the toughest in the breed. The most incredible feature of these kneepads is its DK foam padding that is thin in looks and gets hard when it has to bear any impact. I experienced several hits with these knee pads on and glad they were tough enough not to tear apart. He was also satisfied with their non-slip attitude, he commented he just has to fit them for maximum comfort once in an hour"
Verdict
From a huge amount of consumers 90% virtually satisfied with their purchase as they assigned high ratings that are almost 4.7 out of 5. With its high performance, great and convenient protection it's truly a recommended pair of kneepads to assemble your perfect safety gadget kit.

Favorite Features 
Light in weight tough in protection

Cool and breathable

Precurved enhanced fit

High-quality gripper elastic

Odor-free
Consumer Reviews
A few of collected consumer reviews which portrayed the most repeated qualities of this Dakine Slayer Elbow Pad protector. Moreover a general perception of the consumers about the product 
"A consumer reported that he found it a great gift for his son as it fitted him perfectly. And the quality was exactly what they were expecting from a Dakine product. They were already using its sportswear and was glad that they produced a great product in the safety gear product range too"
 There is another mountain bike let's see how he reviewed the product:
"He said: These pads are great in fittings and when it comes to comfort level it's no less than amazing. He further added that he used these elbow pads while riding the whole enchilada in Moab. And for the whole duration which was no less than 5 hours these Dakine Slayer Elbow Pads didn't fall down. Moreover, they didn't cause any rubbing or itching issues. He was glad that these elbow pads protected him nicely in a few crashes as well. He was glad to have them and recommended to other mountain bikers to add this product in their safety tool kit."
Verdict
Where 80% of the consumers recommended the product and appreciated its working. I feel that this product does have some spark. When it comes to my personal opinion as I do have my own experience I think this is the lightest and most comfortable elbow pad in my safety gear tool kit, fully recommended.

Favorite Features
4 Way Stretchable Mesh back

Ariaprene padding

CE certified

Perfectly recommended for downhill and enduro
Consumer Reviews
These Dakine knee pads seem to be hot selling products by the brand. As I was searching for some accurate data regarding consumer reviews I found out this product is the hot seller in the brand. Without wasting much time let's jump to a few of consumers description about these knee pads
One consumer label them as the best knee pad for mountain biking he appreciated this product in the following words:
"Best knee pads for mountain biking perfectly work as I wanted them to. He added, these Knee pads were a great support to him once, twice, or even more when he had a rough crash on a hard surface. 
Even once he was suffering from a real injury and he had to go for a downhill bike ride, after 2 days of the injury with the help of these knee pads he was able to do so. He wore these kneepads and they supported him so well, that he was capable of doing the task. He found them not only great protection but also a good rescue to eliminate or overshadow pain and move on. He titled them as his hero the pads."
 Another consumer left us with the very useful advice which I will like to share he said:
"He doubted Dakine slayer knee pad sizing, under the influence of some reviews and found out that the Dickens nearly pad size guide was perfect to follow. As when he preferred the consumer's opinion he bought one size bigger that is actually lose on his physique. Always go with your brains and manufacturer's instructions".
Verdict
As I already mentioned that these knee pads are one of the best in the Dakine collection almost a hot seller with 75% happy consumers. But a few complaints are registered about the wrong size chart and a few said they had issues with its stability. But when it comes to my personal experience they are simply awesome and you need to take one in your safety gear tool kit.  
End-Note:
After witnessing disastrous accidents and suffering a severe injury on my own in the absence of proper safety gear. I decided to guide others towards the importance of safety gear, they are not just a sports accessory but a true necessity.
Here in this article, we suggested a few best Dakine knee pads and elbow pads. I found them all that is discussed worth recommending. They are a great blend of pedal-friendliness, protection, ease of wearing & fitting, and comfort.
They provide good value for money, they are all considered, you just need to check your budget and your requirements. No matter which article you purchase, I advise never ever make a mistake of skipping safety gear. Because A stitch in time saves nine, precaution is better than cure.
 Have a safe and healthy Sports and enjoyable life!