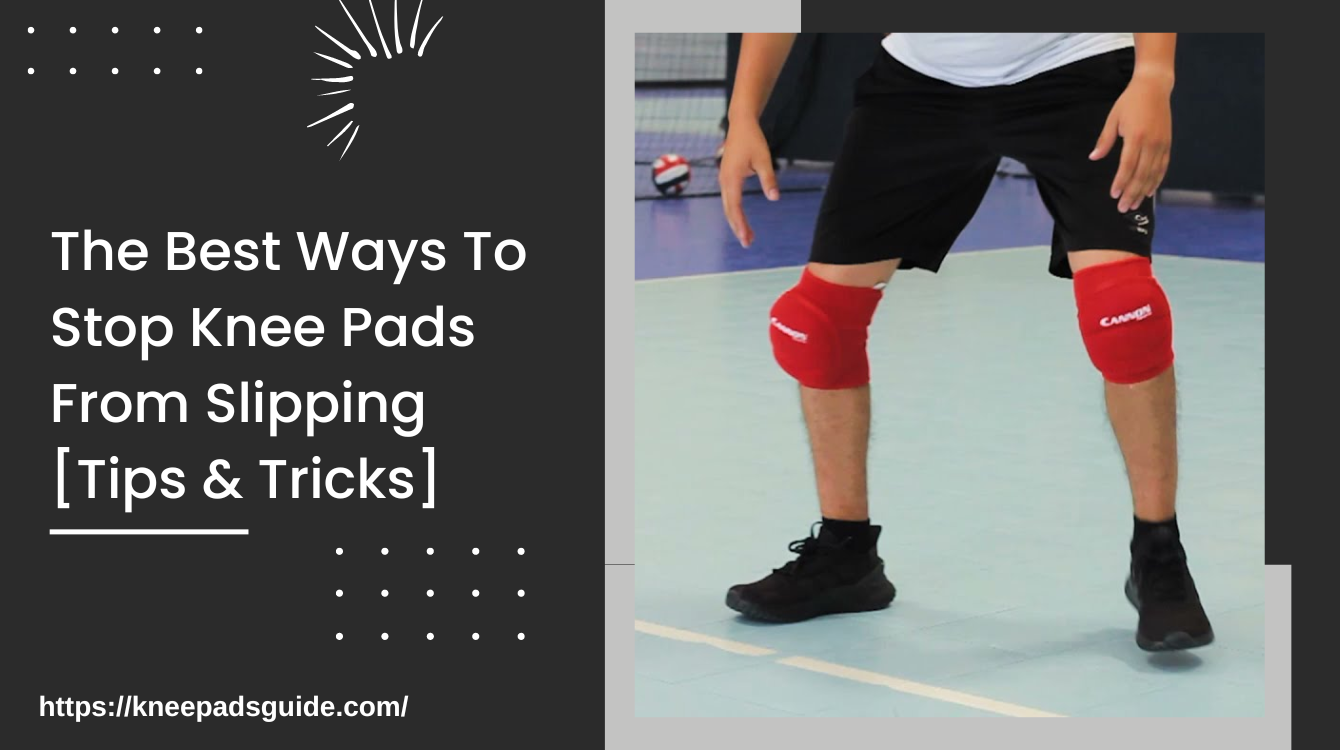 What if your knees are still not safe even after wearing the knee pads? That must be exhausted. This incident mostly happens when your knee pads got slipped from its place.  When you stop knee pads from slipping, it will help you to avoid any such incidents.
Things remain fun until you are enjoying them safely. Safety is the topmost need in any sport, and knee pads come to your assistance when you need to save your knees from any possible injuries.
Knees are an essential part of the body. And if you are not convinced with my Idea. Try to count the tasks you performed with your knees today.
Remember in the morning when you get up, when you use the toilet, when you work out. Then when you go to the kitchen. Then when you make your breakfast. Whenever you walk, you use your knees. These are such an essential aspect of the body that you cannot even move without them.
This case is why you need to protect your knees from remaining mobile.
And if you are a player, then the importance of the knees increases for you. You cannot play without healthy knees. The chances of injury are specifically high during the game if you are playing a game like volleyball.
Also, Read Different Methods Of Washing Volleyball Knee Pads here.
Knee Protection through knee pads
To protect the knees, the volleyball players, like other players, use knee pads. The problem with the knee pads is that they slip during the movement, especially the rapid movement between and during the game.
Once slipped, it can create two problems. The first is that if slipped, it will badly injure the player and damage his or her most vital organ for motion, that is, the knee.
Secondly, the player will continuously think about the protection of the knees. It won't be delightful to move it back to the proper location. The diversion of the attention occurred, and the player's performance during the game will undoubtedly suffer.
How To Stop knee pads from slipping
Here, we will discuss how to prevent it so that the player will save himself from the injury and focus on its game without worrying about damage.
The reasons for the knee pads to slip down
There can be several reasons why the knee pad steps down from your knees.
Thin Legs
The most common one is that the knee pad is not of the appropriate size. Although you buy the knee pads as relevant as your size, even then, this falls again and again. This incident usually happens when you have skinny legs or knees. The knee pad couldn't get enough flash to hold.
Knee pad gets wet
The second reason is that the knee pad becomes wet with continuous play and starts to fall. This injury can be like a constant pain to fit back the knee pads repeatedly during the game. Now you can do two things to handle this issue. Both solutions will be discussed in the coming section.
This reason reminds me of a volleyball player. I met him the other day, and he told me that he got injured during the game as his keypad slipped down because of the over sweating. He said that you could please write an article and discuss how to keep volleyball knee pads from sliding down.
Also, Read How to Get RID of Knee Pain Fast here.
Ways and means to stop knee pads from Slipping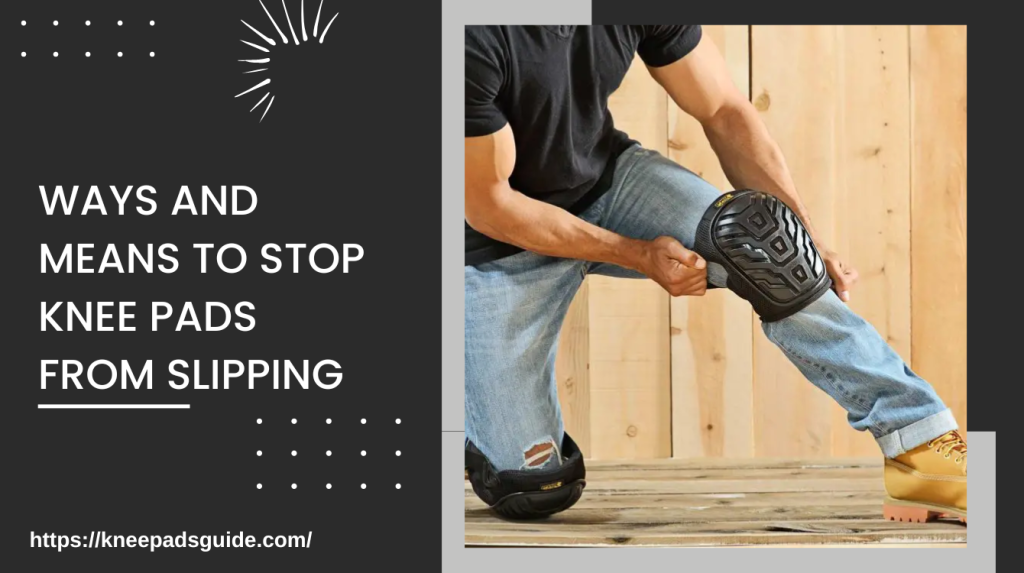 Let's find out some solutions to this problem.
Appropriate size
Always use knee pads of appropriate size if you think you take the right size's knee pad, but it does not hold on to your legs while playing. Moreover, you have thin legs. Then we advise you to use the knee pad, which is a number less than your actual size.
Breathable knee pads
Use the knee pad, which is made of breathable cloth, and air can easily pass through it. This will prevent sweating. The skin under the knee pad will remain dry. This dryness will help the knee pad to hold or grip the knees properly.
Wash your knee pads
If your knee pads started to cut your knees. Then the chances are high that it began after the wash. This provides an opportunity for those people who have slightly loose knee pads. Due to this, the knee pad slipped. If you have the same problem. Then wash your knee pads. The knee pads will be shrunk. This shrunk size will hopefully hold the knee appropriately.
Wear socks under the knee pads
Another way to stop the slipping is to wear socks under your knee pads. This will increase the friction as friction will be increased, and the knee pads' chances to get down or slip will be reduced. This will indeed reduce the chances of you getting hurt due to the slipping of knee pads.
Use the knee pads with the straps.
Try to use the knee pads with straps and clips. Knee pads with multiple strips can hold the knee pad easily. Try to use the knee pads with straps and buckles at the bottom top and in the middle of it. In this way, this will provide a firm grip on the knee pad. The chances of knee pads to get slipped will be significantly reduced.
I had written this article so far when I thought of my old friend. He is a hockey player. Expert advice from him will be a great idea, I thought. I called him, and he was kind enough to share his experience with me. I find it beneficial that this will help you guys to remain safe during the play.
That evening I met him at a coffee shop. Below is his opinion. I hope you will find it helpful for you.
A Professional Opinion
I asked him how to keep the knee pads from falling.
He replied, I can't say anything about you. He took a pause and laughed. I asked why. He took a break and said; obviously, everyone is slightly different from each other and has their personal preference.
Socks as a Holder
For me, I use socks, and he continued.  Some people use their base layers over their knee pads. I use tight base layers; there's no way that your pads will fall if you use the layer of appropriate size
Bauer vapors
Everyone wears different knee pads that are slightly different, and there are other methods
you can do the head to kind of hold them up now. He showed me his Bauer vapors and told me these are very nice because they come with a garter belt.
Strips to hold the knee pads
Put the strip in the right socket. Tight it properly. This will hold your knee pad from falling.
In Combination with Socks
I like  Bauer that can also hold up socks. I put socks over my knee pad so it can keep the pads tight and in place. This keeps my worry away.
Using the Socks with the tape
The player socks are not enough to keep the caps in place. It can still slide down. The bottom of the knee pads should be taped properly.
He took a pause there for the incoming call. And I take a sip of my coffee with the delicious chocolate chip cookie.
He finished the phone call and uttered his favorite words. Remember, pal, there are always different ways to do it. This is just the way I am telling you. You can do it at your ease. So do it, and it will be alright. He concluded his conversation and left.
Knee pants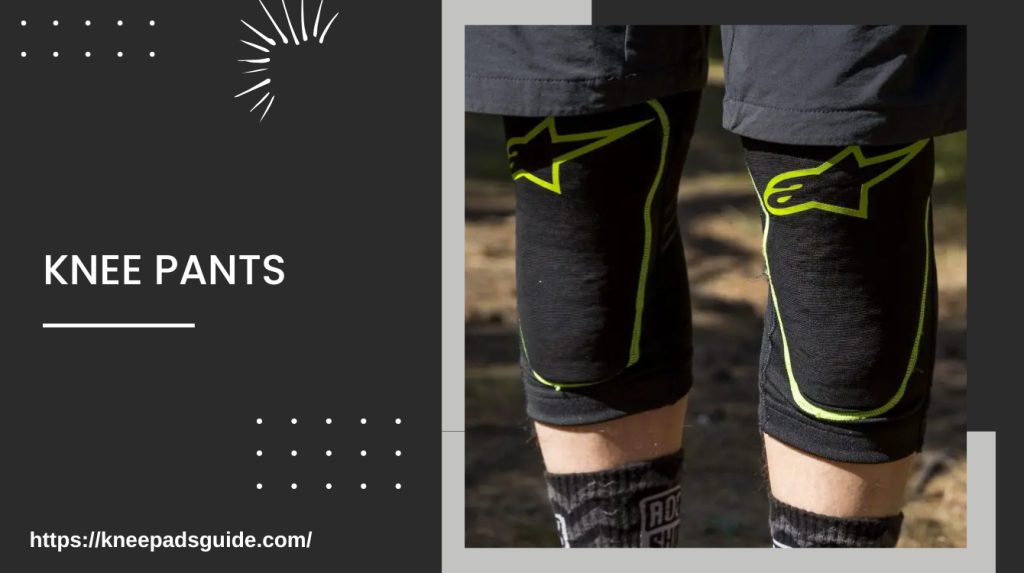 Besides this conversation, let me give you an alternative to adopt for avoiding knee pad slip. This alternative is that you may also try knee pants. These pants may also solve the issue of knee pad slips. If you are comfortable with the pants or not, this is another issue. So decide as per your convenience. Using pants is a more comfortable and convenient option.
I think now you have enough information to save your knee pads from the slip. This will give you peace of mind, and you can completely concentrate on your game without worrying that your knee pad may slip and you can get injured.
Final Words
Protection is the essential element for a player, especially the organs' safety, which supports the movement. The knee is the body organ that falls under the same domain.
Knee pads are the protector of the knees. The trick is to place those in the proper position. If not in the appropriate position, these will not be able to protect the knees. This article is written to support and help the players keep their knee pads in the proper place and stop knee pads from slipping.
Please read it and find a way to help yourself. 
If you have any questions feel free to ask, we will try our best to resolve the issue in the next article.
Read, How to Take Care of Knee Arthritis? here