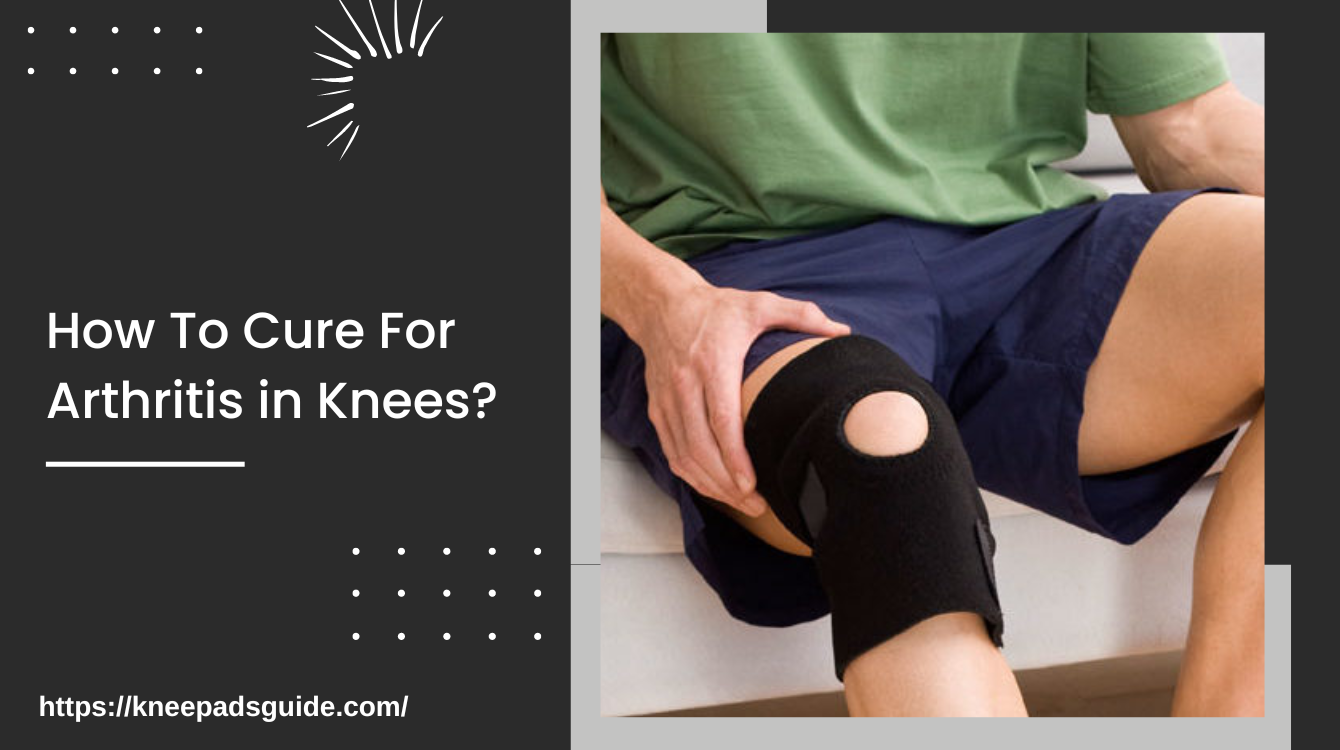 How to find a cure for arthritis in knees is the question asked very frequently among young adults? Especially in women, arthritis has become frequent, mostly affecting the knee. And it only gets worse with age.
It is essential to know all the Dos and Don'ts of taking care of an arthritic knee. There is not a lot of room for neglect when it comes to joint pains. So it is better to take care of the knee before it gets even worse.
Here are some of the things you should and should not do if you have an arthritic knee and looking for a cure for arthritis in the knees.
Suffering from Knee Pain? Learn here How to Get RID of Knee Pain Fast.
SHOULD: WORK-OUT BUT LOW IMPACT
Working out is essential to keep the joints up and to run. However, it is highly recommended that you choose low-impact workouts and are easy on your joints.
Exercises like walking, swimming, and biking are joint-friendly exercises. You can easily add any workout that does not involve stressing the joints, like jumping to your workout routine.
SHOULD NOT: ENGAGE IN HIGH-INTENSITY WORKOUTS
While exercising is important for your joint health, it is also important not to go overboard. High-impact workouts apply high stress on your joints, especially knees, which can lead to severe damage and even an injury.
It is best to stick to low-impact workouts or any exercise that doesn't demand a lot from your joint. That would also help you to find a cure for arthritis in the knees.
Struggling with knee pads? Learn The Best Ways To Stop Knee Pads From Slipping Here.
SHOULD: INCLUDE WARM UP AND COOL DOWN IN YOUR WORKOUT
Even if you don't have an arthritic knee, warm-up and cool down is necessary to avoid injuries and tense muscle. But the importance doubles when there is a pained knee involved.
Make sure that you never jump straight into a workout, even if it is low-impact. Warm-up your muscles so that you can move quickly.
And never end a workout without a cool down, especially on a leg day. Because tight quadriceps, hamstrings, or even just calves can apply pressure on the knee, causing the pain to aggravate.
SHOULD: MAINTAIN WEIGHT THAT IS EASY ON YOUR JOINTS
The weight of your body applies direct stress upon your knees, and by extension, your knee joint. An arthritic knee exhausts quicker under the same pressure that a normal knee might have carried.
That's why maintaining a weight that applies the least pressure on your joints is extremely important. If need be, try and lose a few pounds from your current weight.
Being overweight is hard on your knee, both in terms of pain and the progress of cartilage deterioration. Losing weight in such a case reduces the rate of degeneration and relieves the pain of the joints.
SHOULD NOT: BE SCARED OF TRYING ASSISTIVE TOOLS
People are often hesitant to use any assistive devices for knee pain. They are probably unaware of the need for such tools. Using a knee brace or a cane can not only help you walk, but it also provides your knee a great comfort.
According to the specialists, using a cane or a knee brace can elongate before the knee is ready for the surgery. Meaning it pushes the need for surgery way into the future.
SHOULD: WEAR COMFORTABLE SHOES
Since your entire leg is built around the knee, using uncomfortable shoes can inflame your knee. Sadly, saying goodbye to your heels is to take care of your
knee arthritis.
Wearing comfortable shoes that are knee-friendly can reduce the knee's workload and help it function under much less tension.
It has been found that using better shoes increases the mobility of your knee and makes it more efficient in carrying out daily tasks.
Here are the Different Methods Of Washing Volleyball Knee Pads. Get them now!
SHOULD: USE MEDICATION FOR THE PAIN
Let's throw it out there; taking medication does not mean that you are now an old person. You are precisely your age, if not younger.
Self-care plays a significant role in your arthritis. It is important that you keep taking your medications and on time. You can't expect the pain to go away if you do not do anything to help it along.
Get a proper prescription from your doctor. And put a reminder on your phone so that you don't miss a dose. It is you who will suffer if you neglect to take your medication.
Must check: If you want to get the best quality knee pads for work.
SHOULD NOT: IGNORE NEW SYMPTOMS OR WORSENING CONDITION
Where there is arthritis, there is pain involved. And even the most minor differences can mean there are unpleasant changes taking place. So, do not ignore these signs as anything; your body is telling you something.
Immediately consult your doctor about any new or worse symptoms. If the pain is growing or it is getting more frequent, get help immediately. Consult your specialist before it is too late.
THINGS THAT CAN ASSIST YOU IN CARING FOR YOUR KNEE
While it is essential to change your lifestyle to accommodate your arthritis, it is also necessary to keep an open mind about other ways to relieve pain and increase your knee's life before surgery.
Knee brace: Most doctors quickly prescribe knee braces for knee support and help cure arthritis in the knees.
Acupuncture: This is a very ancient technique famous to relieve joint pain effectively
Electrical Stimulation: Using this technique strengthens the quads and reduces stress on the knee
Now that you have found the cure for arthritis in your knees and also know how to take care of your knee arthritis, make sure you take good care of your knee and avoid surgery as long as possible.
Don't Rush any more! Find Best Multicam Pants With Knee Pads here.